Market Correction? Unlikely!
WHEN
WILL REAL ESTATE PRICES COME DOWN?
You're thinking "I'm waiting until home prices fall before buying my next home," and you ask the question I've been asked countless times this year is … "When are home prices going to fall?" Before I answer this question let's looks at some historical and current real estate sales data from the Orlando MLS.
In 2004 just as the real estate market was heating up the Average Sales Price of homes sold in the 32828 zip code was $244,544. Over the next couple of years, we witnessed a dramatic increase in home prices primarily due to corrupt lending practices a lack of financial accountability for buyers. In 2008 – 2012 we witnessed a crash in the home prices.

Let's be conservative! Assume a reasonable year over year real estate price increase of only 3.5% the average sales price of a home in the 32828 zip code in 2021 would be $438,877. As of August 2021, the average price of homes sold was $405,530. Home prices are currently $33,347 less than they would be if we had a steady 3.5% year over year growth. (See Graph Attached.)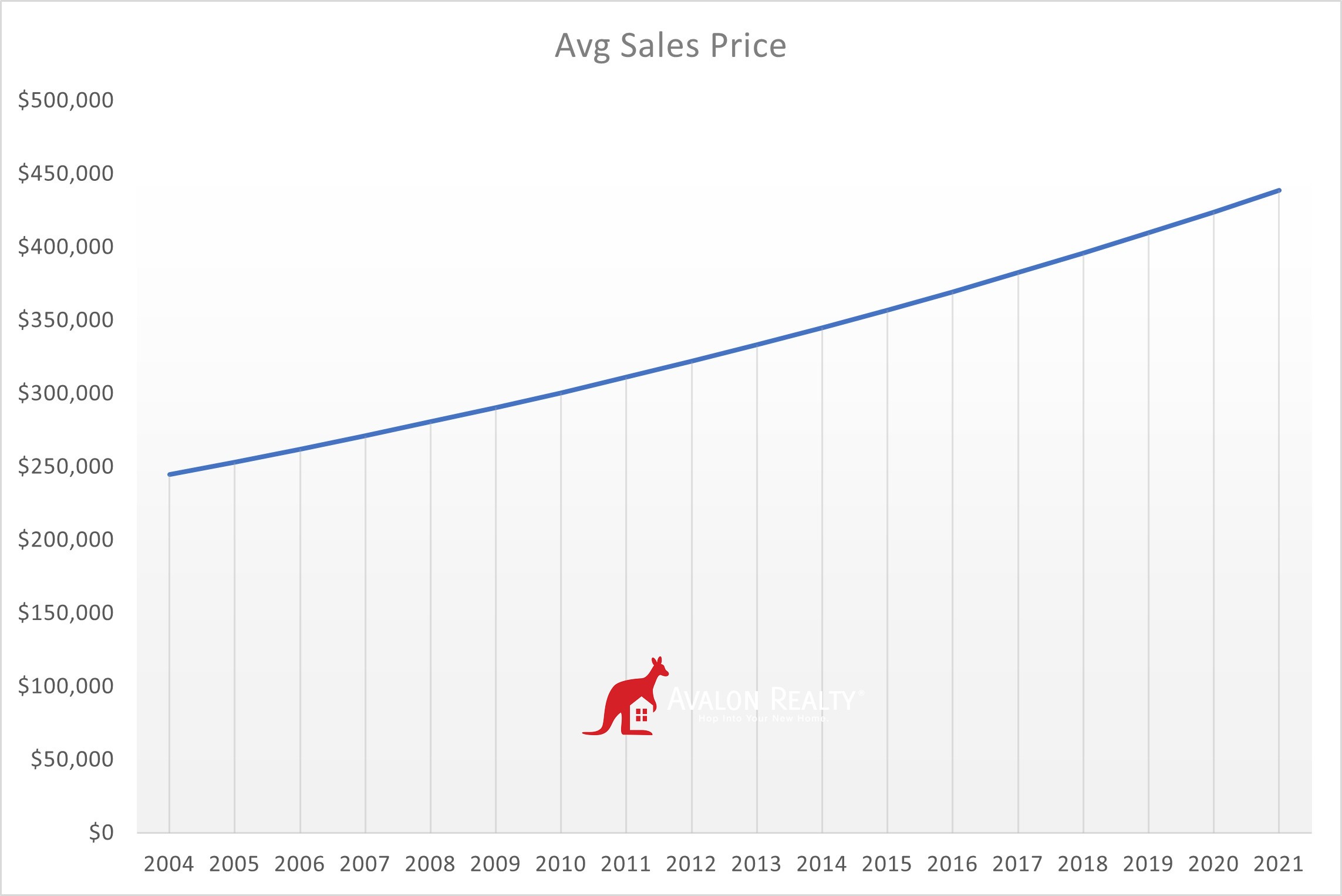 Given what we have experienced this year and even though it's difficult to believe, current home prices are in line with historical price growth expectations.
Based on the data above, I don't believe we will see a Real Estate Price correction in the foreseeable future for several reasons. The first is that lending criteria is far more stringent; buyers truly have to qualified to purchase a home in 2021 and secondly, there is a significant shortage of homes for sale.
If you're thinking of buying a new home now is mostly the right time to purchase. You're welcome to call me discuss your needs.