Art Exhibitions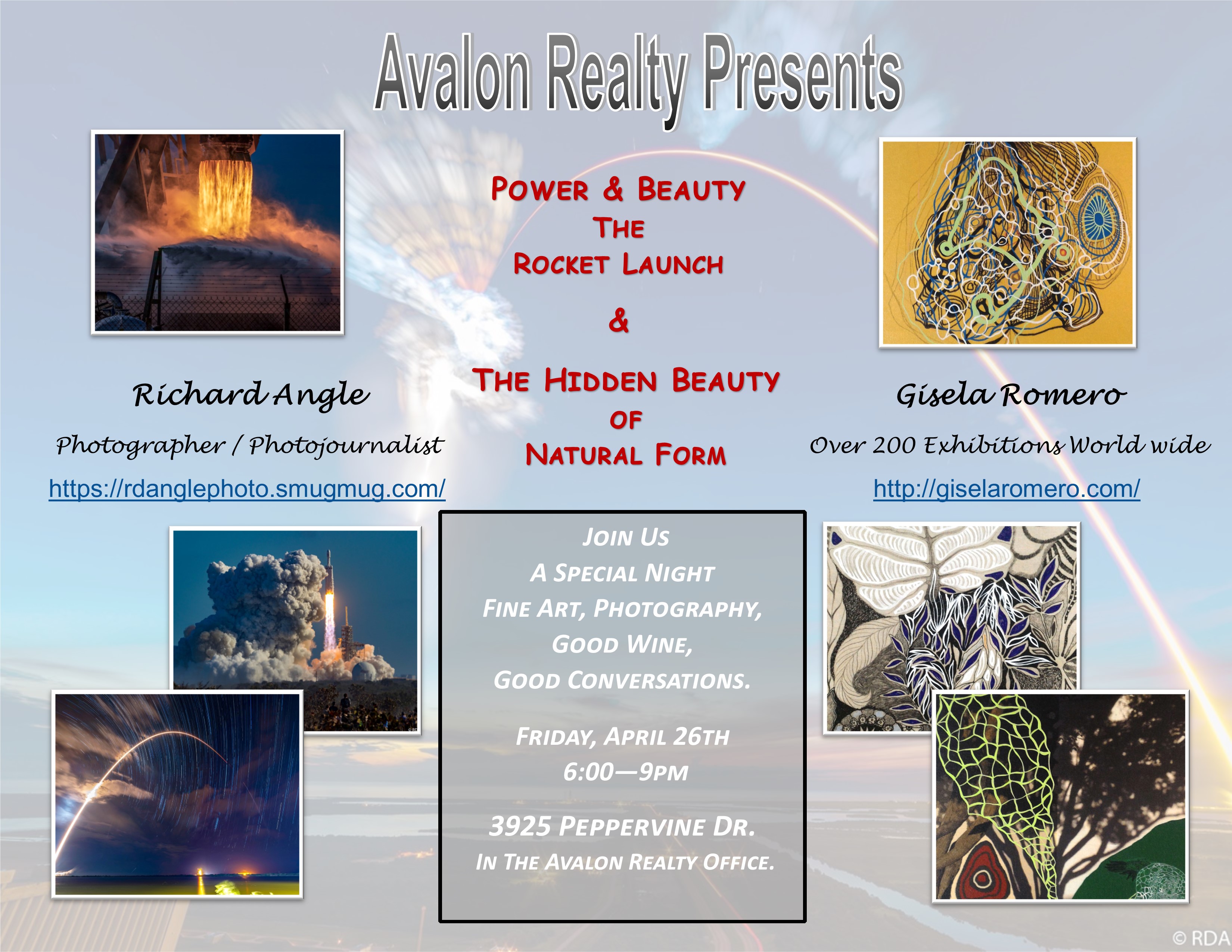 COLOR & PASSION: THE SPICE OF LIFE.
A Free Community Art Exhibition
OPENING NIGHT: Who Doesn't Love ROCKET LAUNCHES? April's Art Exhibition show cases the amazing photography of R.D. ANGLE https://rdanglephoto.smugmug.com/ as he captures the power and beauty of Cape Canaveral's launch pads and GISELA ROMERO http://giselaromero.com/, an internationally known artist who has exhibited 200+ times around the world. It will be night to remember. Save The Date! Meet the Artists on Friday April 26th 6 – 9pm. Feel free to share with your friends.Please feel free to SHARE with Friends, Family, and anyone you feel would enjoy a great night out. Feb 22nd 6 – 9 pm. at 3925 Peppervine Dr., 32828 in Downtown Avalon Park.What's better than fun & free? Join us for this night to remember.