Art Exhibitions
VARIETY IS THE SPICE OF LIFE.
A Free Community Art Exhibition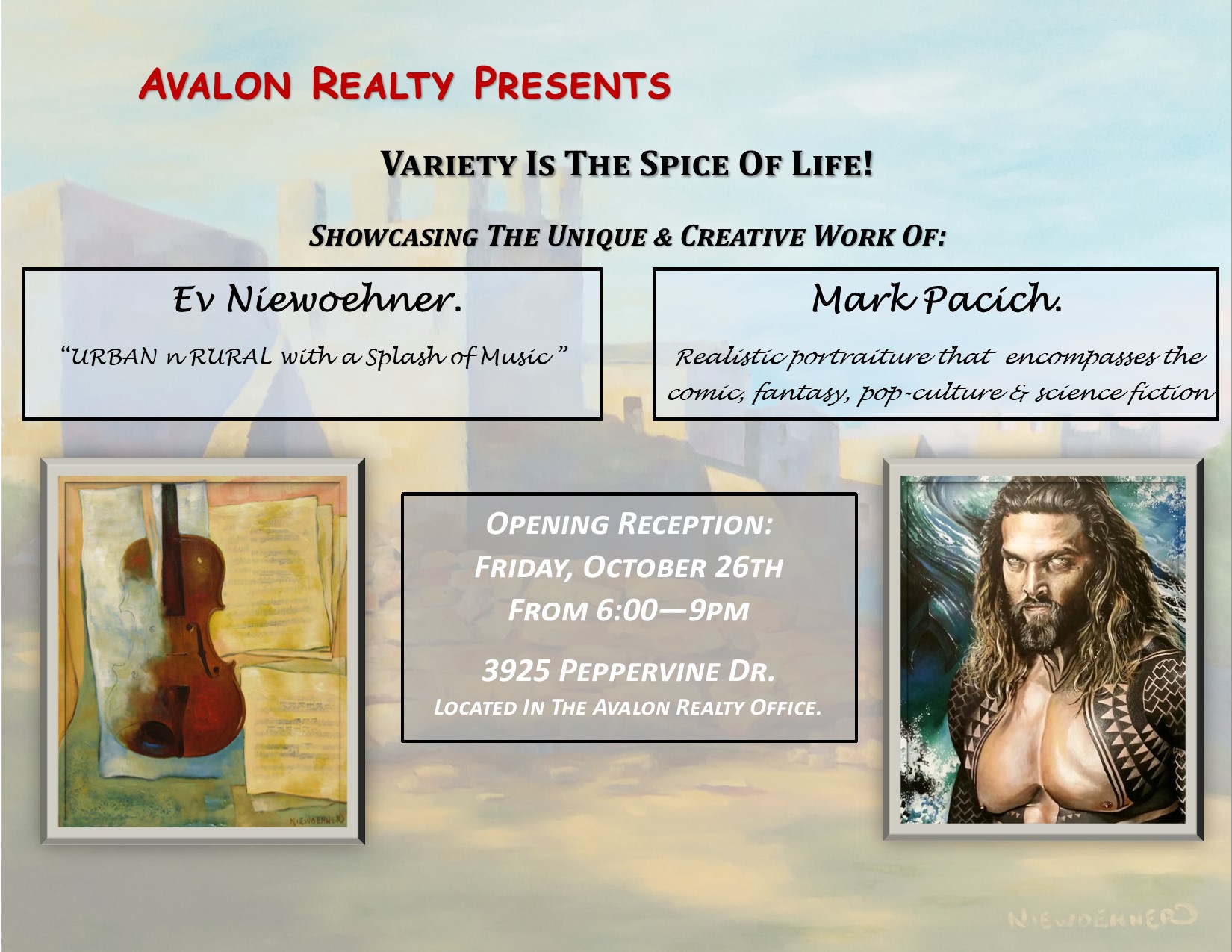 OPENING NIGHT: FREE Art & Wine Event proudly featuring the well known Ev Niewoehner who describes his work as "Urban / Rural with a Splash of Music" and Mark Pacich whose work features well know Comic Fantasy & Super Heroes, Game of Thrones, & all things Pop-Culture. What's better than fun & free? Join us for this night to remember.