A CHRISTMAS TRADITION: Mulled Wine, Simply Delicious
Mulled wine is a warm drink that is made by simmering wine with rum, brandy or cognac, sugar or honey and spices, like cinnamon, cloves, and star anise
All of the ingredients can be adjusted for your own taste using fresh spices. This what I did.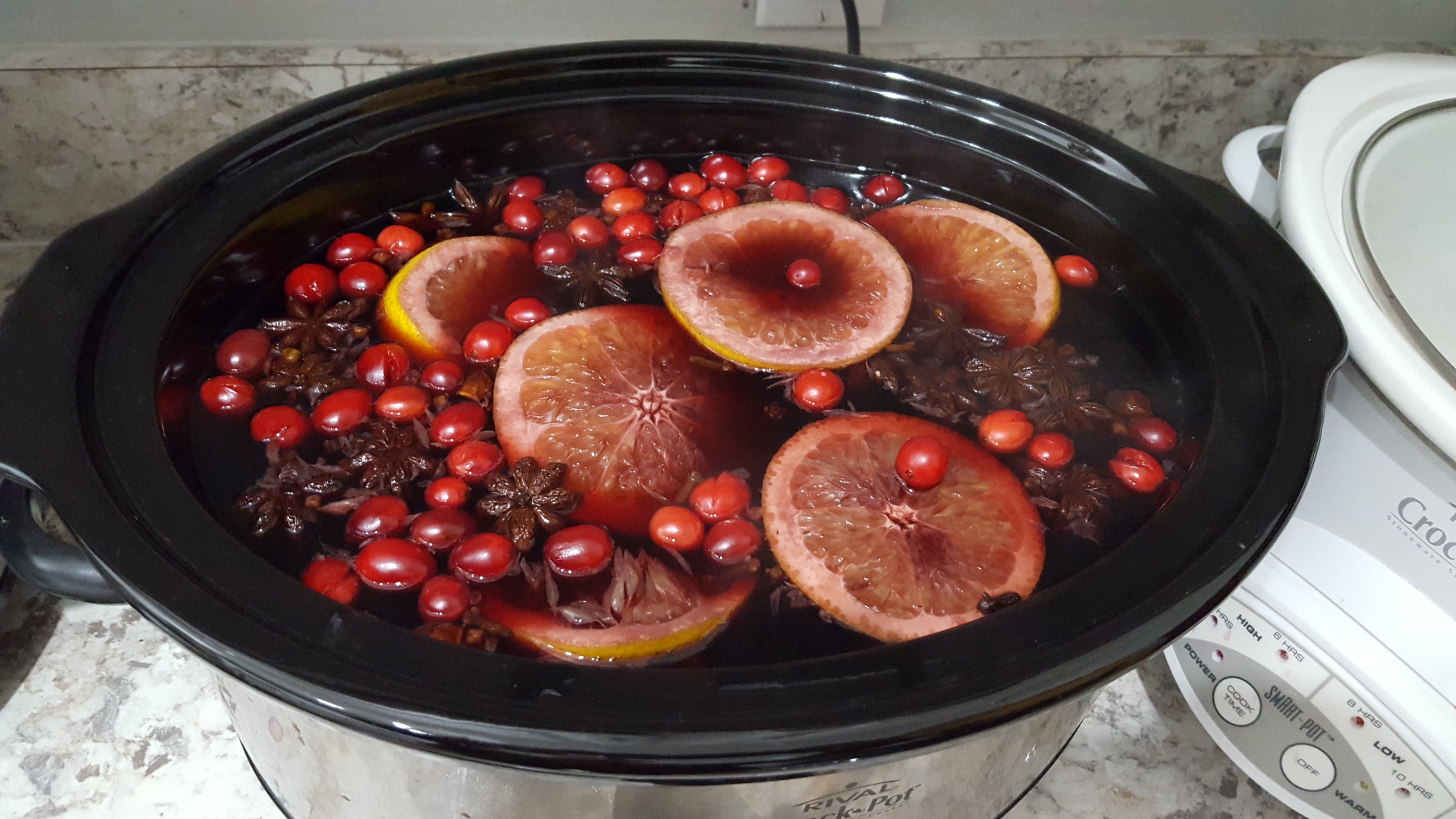 1 Magnum of Cabernet.

Mid quality is OK.
1.5 cups of Apple Juice
1 Orange sliced thin.
Fresh Cranberries.
8 Cinnamon Sticks.
10-15 Cloves.
7-10 Star Anise.
¼ cup of honey.
2 Cups of Spiced Rum.

Use more or less depending on your desire strength and taste.
Now put everything into a slow cooker and let it "brew" for a couple of hours. Try not to let it boil.
Some folks like to garnish the glass with something like an orange wedge or cinnamon stick. I don't because most people just take them out as it makes drinking this sensational warm winter wine difficult.
Don't like Red Wine, substitute the Cabernet with Chardonnay and the Rum for Brandy.